company king canada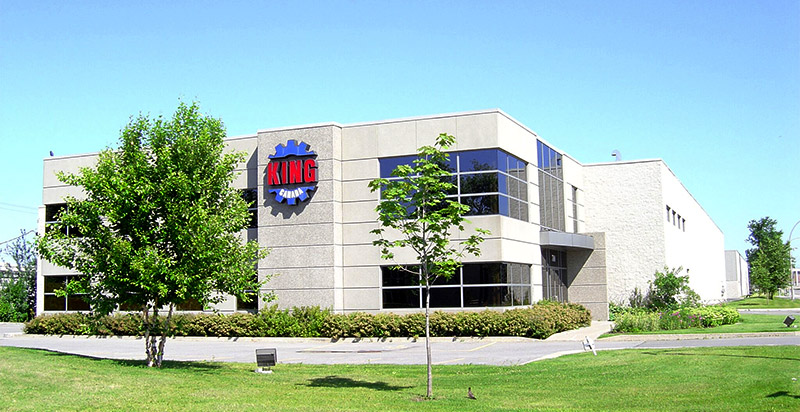 King Canada Inc. is a privately held Canadian company that has been bringing quality tools and equipment to the North American market for over 38 years. As an extension of a steel business established in 1910, King has considerable industry experience to draw from. Beginning with only a few products, the product line today has been expanded to one of the most comprehensive in the industry
In 1983 King started developing a complete program, selling machinery in collaboration with their partner factories. By the late eighties, King was the leading Canadian importer for machinery, power tools and industrial equipment.
From a modern and recently expanded 120,000 square foot warehouse in Montreal, King ships coast to coast. Employing a knowledgeable and motivated staff, capable of serving the needs of the clients, has been one of the many keys to success. This is only part of their winning equation, King also seeks, and has been able to find, highly qualified distribution. This unique mix of experience means that you can find the help you need when making a product selection.
After-the-sale support is also very important to King. The customer buys more than a product, they join a decades-old group of satisfied users. Housing over 40,000 parts, specialized staff stand ready to answer questions, serve customer needs and support an outstanding network of over 400 Service Centres and offers a toll-free and online service to service the after sales needs of consumers from coast to coast.
The commitment at King is to constantly strive to introduce new, innovative and exclusive products offering great value in each category. By listening to the demands of the marketplace, King has been able to set itself apart from the competition.